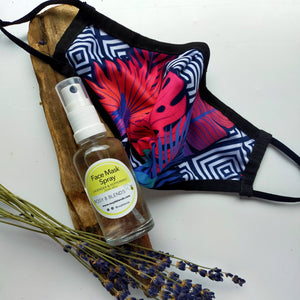 This is a special blend of Lavender and Peppermint designed to calm, cleanse and keep you fresh behind the mask. All ingredients are natural and safe when inhaled and have anti-bacterial properties.

Directions: Shake well and spray lightly onto your mask throughout the day for calming and freshening effect on the go.
Ingredients
: Lavender essential oil, Peppermint essential oil, Lavender & V
apour distilled water.