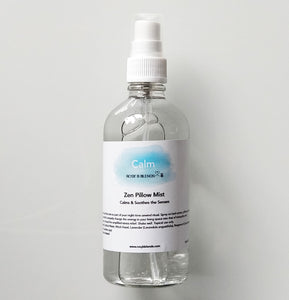 Calm's aroma: Floral, Soft, Warm
Clear quartz infused for amplified stress relief
Use this mist as part of your night time unwind ritual.
Spray on bed covers, pillows, PJ's and around yourself to instantly change the energy in your living space into that of tranquility and peace. 
Ingredients: Distilled Water, Witch Hazel, Lavender (Lavandula angustifolia), Bergamot (Citrus bergamia), Copaiba(Copaifera spp). Shake Well.
Topical use only
100ml E 2 fl.oz